December 1, 2013
As we gear up to say adiós, we wanted to do something about all the great poetry collections that came out this year that we didn't have time to review. We decided to put together a capsule-style roundup of some of our favorite 2013 titles. This list started out very ambitious—at one point we had over fifty books to review—but time constraints and holiday travels held us back. We ended up with twenty nine books: fifteen micro reviews (limited to three sentences or less) and fourteen recommended titles we didn't even have time to write three sentences on before deadline. (List at the bottom.)
This roundup is in no way meant to be a comprehensive or "best of" list, but merely a collection of books we liked and wanted to review in-full. Note, we gave special treatment to small presses and the presses that sent us review copies. We also gave special consideration to former contributors.
Hello, The Roses | Mei-Mei Berssenbrugge
New Directions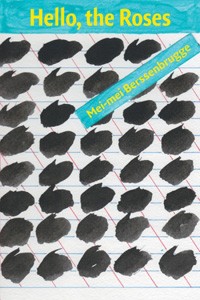 I tend to resist words like "soul" and "enigma" as they're often overused and somewhat empty, but in the case of Mei-Mei Berssenbrugge's new collection, the word enigmatic—with a positive connotation—perfectly describes her work. Made up of curiously detached yet empathetic sectioned poems written in Berssenbrugge's trademark long lines, Hello, the Roses is about communication between people and nature and nature and nature and people and each other, and it's beautiful and fascinating and difficult to pin down.  -Kevin O'Rourke
Metaphysical Dog | Frank Bidart
FSG
Metaphysical Dog not only captures Bidart writing in top form at seventy-four, it's also one of his most candid and personal books. I'm still pissed this one didn't win the National Book Award. -Jeff Simpson
Circuits | Jennifer K. Dick
Corrupt Press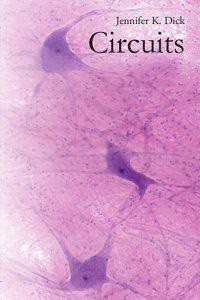 Jennifer K. Dick's latest book is a rich exploration of human memory, the mind's biological wiring, and the (re)considerations neural research and technology ask of us in determining what makes us what we are. Complex, esoteric, delightfully laden with jargon and the scientific method: Circuits explores tough subjects at high magnification. -Jeff Simpson
DEBACLE DEBACLE | Matt Hart
H_NGM_N Books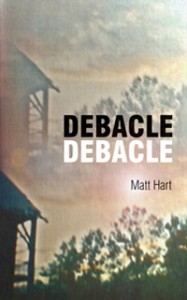 Debacle Debacle is Matt Hart's most personal book, and it's also his best. Just when you think he can't get any better or more acrobatic, he invents a new ollie that leaves us dazed and bewildered. It's a book of quiet, Thoreauvian observations pushed through the amp at max wattage. -Jeff Simpson
The Biscuit Joint | David Kirby
LSU Press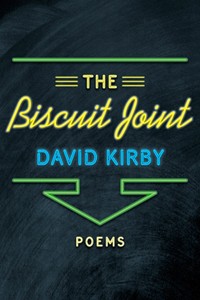 You can always count on Kirby to deliver big, zany poems that'll deliver as much humor as a night of stand-up and as much warped beauty as a highway truck stop. The Biscuit Joint doesn't disappoint. -Jeff Simpson
Annotated Glass | Alyse Knorr
Furniture Press Books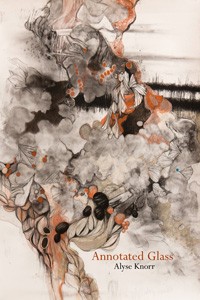 Annotated Glass is a novel in verse that follows Alice, a semi-Carollian character, and her lover, Jenny, through the Wonderlands of the American South. These exquisite lyrics peer through the looking glass of adolescence and the landscapes of adulthood: love, loss, desire, sex, and family. But it's Knorr's sense of humor and willingness to be playful in the darker moments that gives this collection depth. -Jeff Simpson
It Would Be Quiet | Jan LaPerle
Prime Mincer Pess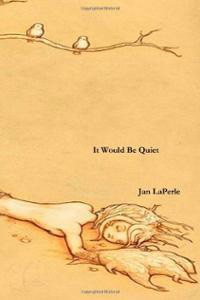 Jan LaPerle's debut is one of the best books about family and motherhood that's come out in some time. LaPerle sucks you into the interiors of the seasons—of kitchens and bedrooms, summer gardens and long road trips—and then overwhelmes you with the richness and terror of the domestic life. -Jeff Simpson
Diplomacy | Tony Mancus
Horse Less Press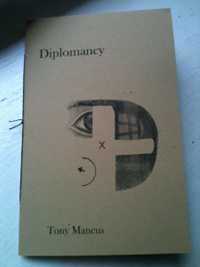 Tony Mancus writes ghostly, vaporous poems that you don't so much read as absorb. His latest chapbook-length poem, "Diplomacy," moves with a pace and a restraint that allows you to experience the poem's architecture at once. This one stays with you long after the close. -Jeff Simpson
Blood | Shane McCrae
Noemi Press
No other book this year is as haunting or sweeping in its scope. McCrae's mashup of slave narratives, family histories, and dramatic monologues of white supremacists spanning the decades before and after the Civil War, pushes all to the brink. Blood is the story of America we pretend is behind us. -Jeff Simpson
Permission | Katie Peterson
New Issues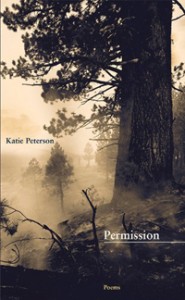 Permission wanders through landscapes and interiors, searching the perimeters for the place where the self and natural world dissolve. Talk about a wonderful and surprising book. -Jeff Simpson
Right Now More Than Ever | Nate Pritts
H_NGM_N Books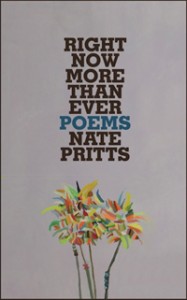 Nate Pritts is the Tom Waits of contemporary poetry. There's a fragility and a grit he combines with the terminal beauty of the Romantics to deliver ballads that, despite their sorrow or win-loss records, look forward to the spring thaw. Right Now More Than Ever captures Pritts writing as lovely and charged as ever. -Jeff Simpson
Gross Ardor | Bill Rasmovicz
42 Miles Press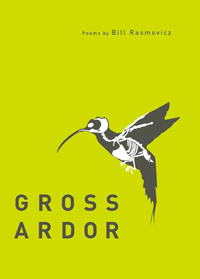 Bill Rasmovicz is a poet and a pharmacist. Like the best of prescriptions, Gross Ardor is a special concoction meant to be picked up after hours in the alley to make us love-buzzed and resonant. There's wizardry at play, and science, and a sort of Newtonian logic smart enough to factor in a little black magic and alchemy for the age. -Jeff Simpson.
Black Aperture | Matt Rasmussen
LSU Press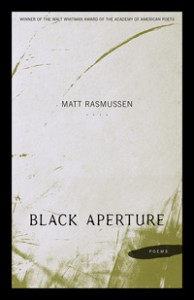 Matt Rasmussen's heart-breaking book about his brother's suicide looks at a single event from every angle in an attempt to see—not make sense of, not explain, not judge—but see how a single moment can topple everything. It's an amazing debut. –Jeff Simpson
Praise Nothing | Joshua Robbins
U. Arkansas Press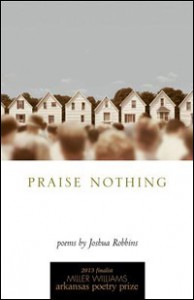 Joshua Robbins's stunning debut is a spiritual guide for the suburban age of strip-malls, "Wash 'n' Shops," and the states of grace we aim for and botch with the smallest of catastrophes. And to top it off, the final, long poem of the book, "A Pattern of Fire, a Gathering of Ash," might be the best poem of 2013. Praise Joshua Robbins, and praise this collection. -Jeff Simpson
Dear Mark | Martin Rock
Brooklyn Arts Press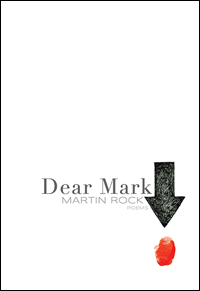 Martin Rock's chapbook is a poetic study of Mark Rothko's "multiform" paintings from his late period. Rothko once advised viewers to sit as little as 18-inches from the canvas in order to experience the intimacy and immanence of his work, and it seems Rock took this advice literally. Dear Mark spends hours staring into those blocks of color to find meaning and companionship in Rothko's work. -Jeff Simpson
Fourteen More Books to Check Out
O Holy Insurgency | Mary Biddinger
Black Lawrence Press
Self-Portrait as Missing Person | Justin Boening
Poetry Society of America Chapbook
The Declarable Future | Jennifer Boyden
U. Wisconsin Press
Flood Bloom | Caroline Cabera
H_NGM_N Books
X | Dan Chelotti
McSweeney's Poetry Series
The Earth is Not Flat | Katharine Coles
Red Hen Press
Sonnets to the Humans | T. Zachary Colter
Ahsahta Press
It Becomes You | Dobby Gibson
Graywolf Press
Ain't No Grave | TJ Jarrett
New Issues
Mezzanines | Matthew Olzmann
Alice James Books
Cloud Vs. Cloud | Ethan Paquin
Ahsahta Press
Portuguese | Brandon Shimoda
Octopus/Tin House Books
Frost in the Low Areas | Karen Skolfield
Zone 3 Press
Companion Grasses | Brian Teare
Omnidawn