Two Poems
by Joyce Chong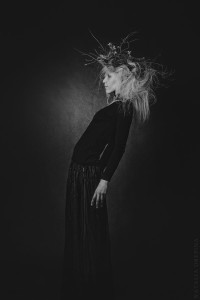 John leaves;
he malingers
like an infected cut.
his body's out the door,
but his heart hovers-
a lost bird.
Mid-air, organs
p u l s e
blood stains
the coffee table,
the Persian rug;
I leave
to find some bleach.

evert
i'm practising
the entropic design
of how to be mangled and
still look whole to you.
i'm attempting to illustrate
an aesthetic in my head,
of skin split, and bone white matrix
hollowed out, webbed and empty and
dead. calcium dead, light as a shadow.
mapping out neurons
and the cancerous, thorny arms
digging/buried deep;
i can see them only
when i shut my eyes
and turn inside out.

Joyce Chong is a health sciences student living in Ontario, Canada. Previous or forthcoming publications include theNewerYork, The Molotov Cocktail and Every Day Fiction, among others. More at joyceemily.weebly.com.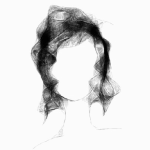 –Art by Natalia Drepina