Hibakusha by Rene Harrison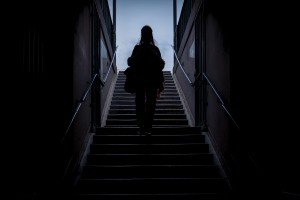 Light is not good.
Bombs singing with the brightness of ten thousand suns.
We are called the survivors of enlightenment:
"Hibakusha".
Geishas drawing loopholes of lust on the faces we touch,
before and after the war.
So tell me about the mystery of your eyes?
What colour is my voice?
Do I mind being invisible without words?
And my little hands will braid your hair,
when you need someone to listen to,
out of marriage —
Like a tell-tale rainbow of faith and betrayals —
The polyphony of a dying dialogue:
unheimlich authority
Of a scarred face.
For it's no wonder that
Black Elk preferred blindness
to "the darkness of men's eyes."[i]
Light is not good —
here below,
for the burned who are tired of seeing
the emasculated warriors in the marriage market
who will never put down their swords,
or accept the judgement of defeat.
Although this sun is alien,
geishas pull on braids of radiation,
transforming hurt into song.
So I close my eyes, to help them sing.
For the back-story of history is always in the night,
where their blind words are half my own;
and injured movements redistribute beauty —
weaving poems within poems —
caressed as an ancestors shield, laid to
rest on the straw of the emperor's stables.
Now the smell of this barn, and his adapted
movements, were not made in America,
I sing!

Modest humanitarian, philanthropist, and glamorous adventurer, Rene Harrison began writing poetry at the age of five, when he mistook a fog covered magnolia tree outside his bedroom window for the three Graeae sisters of Medusa.  His poems inhabit the history, rhetoric, and mythologies of disability; they have appeared in Landfall, Takahe, Poetry New Zealand, Shot Glass Journal, Blackmail Press, Wordgathering, and Brief, amongst other places. He currently malingers in Auckland, New Zealand.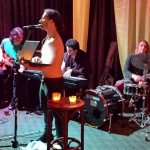 –Art by Xavier (abstrkt.ch)
Hibakusha is the Japanese name for the survivors of the 1945 atomic bombings of Hiroshima and Nagasaki.