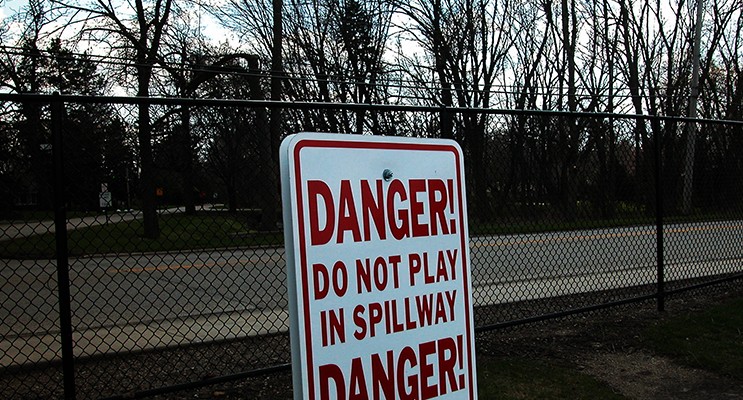 "You Are Eighty-Two Percent My Enemy Let's Dance" and Two Other Poems by Joseph Goosey
You Are Eighty-Two Percent My Enemy
Let's Dance
Deliciously figure skating through crisis mode I've been
learning to read French
by staring at the wall and envisioning French
Lately everyone to whom I'm physically attracted
is way too concerned with the continued survival of the daffodil
too busy protesting it appears
to even look in my general direction
Hot here
in these pants
And Kristen Schaal recently removed from the market
but all men are pebbles under a mud boot so out I'll wait the marriage
Ryan Gosling could do way better
This girl on OKCupid! reads Tolstoy and so she's a liar
This boy on OKCupid! is looking to advance his finance career
I set OKCupid! on fire
and return to my wall

Everyone is Getting Together it is Louisiana
I Am Not Invited
Of all the emancipation We struggle
for summation and Corey
says that if all his customers were like me
he'd make a shit ton of cash
as well as be extremely bored
I just go and I read
and think about being
inside of Tara
who doesn't even like boys
but whatever I'm a girl too
sometimes when I feel extra
like an ex-IED-removal expert
just home from deployment
and trapped
in an airport terminal
Seven days from today
to the year
was the worst day
of my life so far and still is
and will be
until I'm drawn and quartered for treason
(leaking documents
whatever) and even then
the experiences may equal

Epic Struggle With Particular Roach
I cannot take a personal day
& I cannot cash a personal check
after getting in a fight with the elderly dyke (self
-proclaimed) behind customer service
& I cannot sweat
among so many friends
& I cannot be truthful
there are no friends.
The emissions test takes a nap in the alley.
I've got a dollar forty seven
probably enough for a Lrg McCafe
if I get up in time
which I won't
so I'll be late
but fuck there will be no next Thursday in this thread of mine
Listen, Eric,
please. Just 'cause you trim (or don't)
your beard like Berryman
doesn't mean you can be Berryman
although there were moments
where your leap
from some Minnesota bridge
would've arrived warm and welcome.
—Poems by Joseph Goosey
***
—Background photo by Thomas PitreAdidas footwear | Air Jordan 4 – Collection – Sb-roscoff