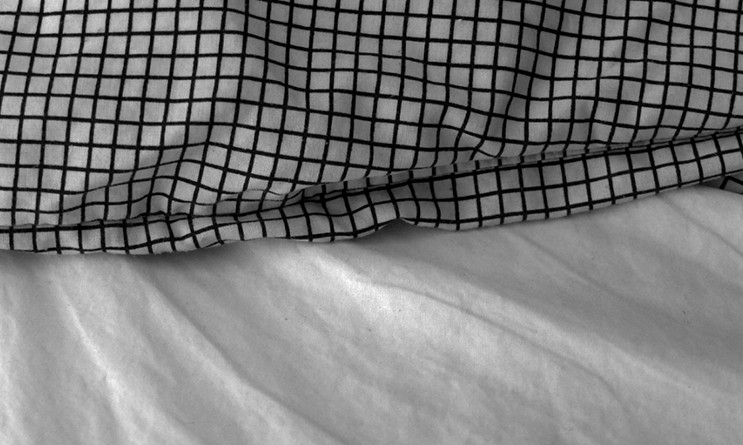 "The Red of Fall" and "QWERTY" by Howie Good
The Red of Fall
1
Wherever you went, a white attic room with one small window followed. The dimwits and dipshits knew your name, but only I knew your location, and that afterward we'd fall asleep, sometimes entwined.
2
My sadness grew fatter than a circle when we made love, bedazzling a backyard telescope, just like spring but imbued with the red of fall.
3
It was the era of dead eyes. Jackals farted like motorcycles. The church I attended had no known address. At night, there were so many ghosts that reflective surfaces seemed to teem with faces, none of them, whichever street I turned down, ever yours.

QWERTY
I took the shortcut through the deserted park. The statue of the dictator raised a hand in greeting. Above the dancing treetops, I could just make out the jumper on the hotel roof. The cardinal on the snowy branch wore a necklace of garlic. It was a cruel and depressing winter, germs everywhere, so violent and so pointless. After I sailed for home, Ezra Pound declared himself the only sane writer left in Europe.
—Poems by Howie Good
***
—Background photo by Misti Rainwater-Lites
—Foreground photo by Sarah EdwardsRunning sneakers | Mens ASICS GEL-Kayano 28 Running Shoe at Fitforhealth