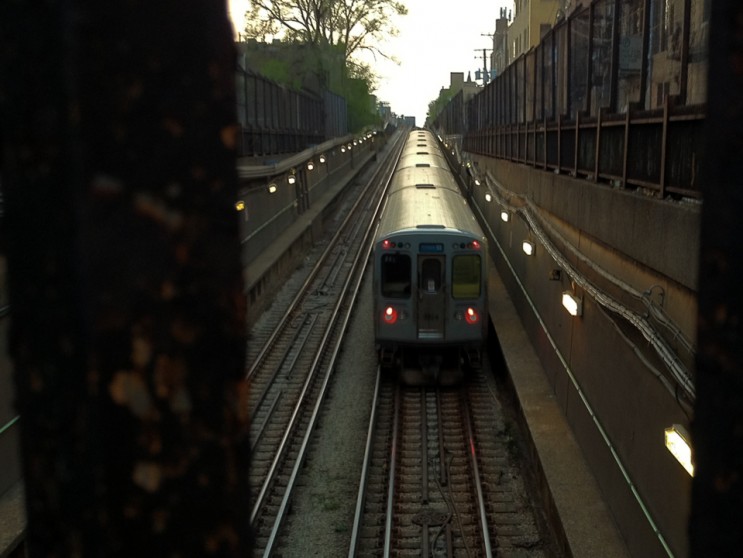 "My Left-handed Cousin" and "As If It Never Happened" by Kyle Hemmings
My Left-handed Cousin
You're sitting on a train about to depart from Akron, headed back to home, where nothing ever happens. Separated by only glass & a sense of blurred distances, you & your distant cousin, Robert Robert Humphrey, make faces, nose pressed to glass, a fitting way to say good-bye. At get-togethers, Robert Robert Humphrey is always the goofball, always the nerd factor in a family where equations often fail, always the space between his pumpkin teeth & the one in his eyes that never glow. Now how are you going to return home with a calm face, pretending nothing ever happened, when you and Robert Humphrey had sex only 124 minutes ago?
It was really his idea, he, always the mad scientist, all theory & no principle. & you, always the bunny-boy engergized to try something new. When it was over, you & Robert Robert Humphrey lay on his parents' sagging Posturepedic bed, listening to the other's breaths, wishing to hear the other's thoughts. You wanted to make sense out of this experience, out of this thing that just happened.
So, you finally said, your voice creating a ripple in the edgy silence, this is what it's like to be a faggot?. Robert Robert Humphrey said nothing, just shrugged, then later, mumbled something about bad breath & bad consequences & how this must never happen again. On a small table across from the two of you is a photo of the girl who broke up with him three months ago. Her beady dark eyes are staring at somewhere, some place the two of you are not.
You know damn well you're not really homo-sexual & you're not even sure you enjoyed what happened but maybe that's because you haven't classified what happened yet as Big Time Rebellion or Sick Disgusting Chaos. It was just something to do with the other's privates & there was time to kill. You wonder if homo-sexual is the correct term. Maybe a better one is incest-pirate. That's what you & Robert Robert Humphrey are. You decide that you & Robert Robert Humphrey are failures at sea.
At the train station, Robert Robert Humphrey plants a sloppy kiss on the glass that separates you both. It leaves a curious smudge. You return it, perhaps a more refined kiss, lips not so puckered or scrunched & it's okay because at least, here, now, there is no touching.

As If It Never Happened
Her lover, a boy with a history of kites and stuttering, is found dead under a train. Yuki decides she will live car to car on the Tokyo Express, exacting a revenge. What killed her boyfriend was Everyone Else. What killed her boyfriend was the round and the square of it. What killed her boyfriend was futurists smelling of sub-city dark, of men with skyscraper plans in their back pockets, women who have caused a thousand casualties by refusing to say No. On the early morning train, Yuki shuffles car to car in panties & black jacket stitched with the letters Emo Is Dead. No one is nervy enough to look her in the face. She walks up to businessmen & says What's Up in her best gansta-rap manner & wiggles & pouts & grinds. She gets off on their blush, their stiff-knee reflex. She does slam poetry or plants herself next to a woman portraying a secretary or a mistress. Yuki tells this woman how & why her boyfriend was killed underneath trains. Together they cry. After everyone has gotten off, after the conductor has stated several times from a distance of 10 commuter feet that Yuki must get off that this is the last stop, she stays seated, removing her clothes, convincing herself that her boyfriend, always a survival freak of skateboard accidents, of cold fathers with lizard hands, will return. She waits for his hands to break through the floor, to pull her down
—Foreground photo by Jayme JoyceSportswear free shipping | nike air yeezy size 42.5 2017 price chart free Dropping in Black & White – Fitforhealth